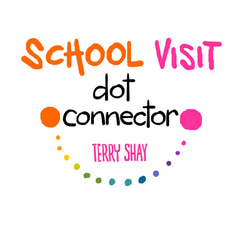 Tammie Lyon is the award winning author and illustrator of well over 100 titles for children. She has worked on many well-known book series from Eloise to her current Katie Woo not to mention numerous picture books, baby board books and magazines.
As the illustrator of the Katie Woo and Pedro series, Tammie says that these characters are two of her favorites. She is now hard at work on The Katie and Pedro Mystery series as well as the new Katie and Jo-Jo on the go. The Katie Woo character has become much more popular than she could have imagined spawning book clubs, and school fan clubs across the globe.
Tammie has illustrated numerous books for children, creating work for Disney, Scholastic, Simon and Schuster, Penguin, HarperCollins and Amazon Publishing to name a few.
She has turned to writing and illustrating her own titles as well. Her first picture book Olive and Snowflake was released to starred reviews from Kirkus and School Library Journal.
Tammie lives in Cincinnati, Ohio with her husband Lee and two dogs, Amos and Artie. She spends her days writing and drawing in her home studio in the woods surrounded by wildlife and of course, two mostly always sleeping dogs.
My Invitation to you:
I would love to come to your school or event and share with everyone the fun world of being an Author and illustrator. It would be a privilege for me!
I present to age groups Pre-K to adults.
I hope I'll be seeing you soon! – Tammie
AWARDS:
Kentucky Colonel honor awarded to me for my work for children
(personally one of my favorites).

New York Times Bestseller list

Benjamin Franklin award

Independent Press Award

Bank Street Books top 100 books

Moms choice gold and silver award winners

MoonBeam Award