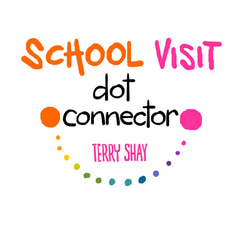 A snippet of a family story converted Kirby Larson from history-phobe to history fanatic; her debut novel, Hattie Big Sky, earned a Newbery Honor. She's pursued her passion for historical fiction with titles such as Hattie Ever After; Duke, Dash, Liberty, and Code Word Courage (Dogs of WWII series). Her love for history and mystery are combined in Audacity Jones to the Rescue, and Audacity Jones Steals the Show.
A collaboration with good friend Mary Nethery has produced two award-winning nonfiction picture books: Two Bobbies: A True Story of Hurricane Katrina, Friendship and Survival and Nubs: The True Story of a Mutt, a Marine and a Miracle.
During the pandemic, Kirby collaborated with her daughter, Quinn Wyatt, to write a contemporary middle grade novel, Gut Reaction (Scholastic, Spring 2024); she is also delighted to have an early chapter book series with Candlewick, starting with Shermy and Shake: The Not-So-Nice Neighbor (May 2023).
Kirby's distinctions include the Scott O'Dell Historical Fiction Prize, Bank Street College Best Books, American Booksellers Association Best Books, ALA Notables, New York Public Library Best Book, Teachers' Choice Award, Junior Library Guild selections and an Edgar Award nomination. Her books have garnered 37 State Young Readers Choice Awards.
She lives in Kenmore Washington with her husband Neil and a very naughty dog named Raleigh. Kirby has presented at more than 200 schools and conferences in over thirty states and as far away as Qatar, Lebanon and Guam: her passport is up-to-date and she's ready for her next adventure!