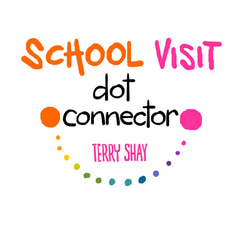 Award-winning illustrator and author Barbara McClintock is the illustrator of the beloved The Gingerbread Man, written by Jim Aylesworth, which has sold over three million copies world-wide.
Her over forty books have received numerous awards and citations, including five New York Times Best Illustrated Picture Book Awards, three ALA Notable Book Citations, and a Boston Globe/Horn Book Honor Award.
Nothing Stopped Sophie:The Unshakable Mathematician Sophie Germain, written by Cheryl Bardoe, won a Golden Kite Honor Award, a Cook Prize Honor Award, a 2019 Mathical Award Grades K-2, a National Science Teachers Association Best STEM Book Award, a Children's Book Council Outstanding Science Trade Book Award, a National Council of Teachers of English Award, and was on the Orbit Pictus Recommended Book CCBC Choices List.
VROOM!, written and illustrated by Barbara, was selected as a Best Book of 2019 by Publishers Weekly and The Wall Street Journal, and received starred reviews in PW, Kirkus, and Booklist.
Early in her career, she worked for Jim Henson illustrating books for his Fraggle Rock cable television series.
Her artwork has been exhibited and is in the collections of libraries, museums and galleries around the world.
She has spoken in elementary schools, libraries and universities about her work nationally and internationally, and is currently teaching classes on creating children's books at Wesleyan University. She has served on the board of directors of the Eric Carle Museum, and chaired the Original Art Show at the Society of Illustrators.
Barbara is a cofounder of STORYLINE LLC, a nonprofit community arts enrichment program in Willimantic, CT that provides programming in public elementary schools to engage children in reading and creating narrative artwork.
Barbara attended Jamestown College in Jamestown, North Dakota. While there she called Maurice Sendak to ask advice about how to become a children's book illustrator. On his recommendation, she moved to New York City a week after her twentieth birthday where she began her career as an author.illustrator. She studied briefly at the art student's League of New York. Barbara is self-educated as an illustrator, learning by studying and copying artwork from books checking out of public libraries.
Barbara lives in Windham, CT with the illustrator David Johnson, and their three overly helpful cats.